CHARTER RATES
Prices are for the entire boat and you can take up to six passengers.
| Area | Rate |
| --- | --- |
| 1/2 Day Coastal (6:00AM to Noon or Noon to 6:00PM) | $1,375 |
| Full Day Catalina (5:00AM to 5:00PM) | $2,200 |
| Full Day San Clemente (5:00AM to 5:00PM) | $2,525 |
| Full Day Off-Shore (5:00AM to 5:00PM) | $2,675 |
| Overnight Catalina (9:00PM to 5:00PM) | $2,600 |
| Overnight San Clemente (9:00PM to 5:00PM) | $2,900 |
| Overnight Off-Shore (9:00PM to 5:00PM) | $3,050 |
---
Rod Rental
Standard Tackle Pack
Rockfish Tackle Pack
Day License
Annual License
Included in rental
Included in rental
Included in rental
$16.20
$55.60
Food and beverage service is not available on six pack charters. Please bring your own. Alcohol is permitted for guests 21 and older, please no glass containers. Charter price does not include a crew gratuity.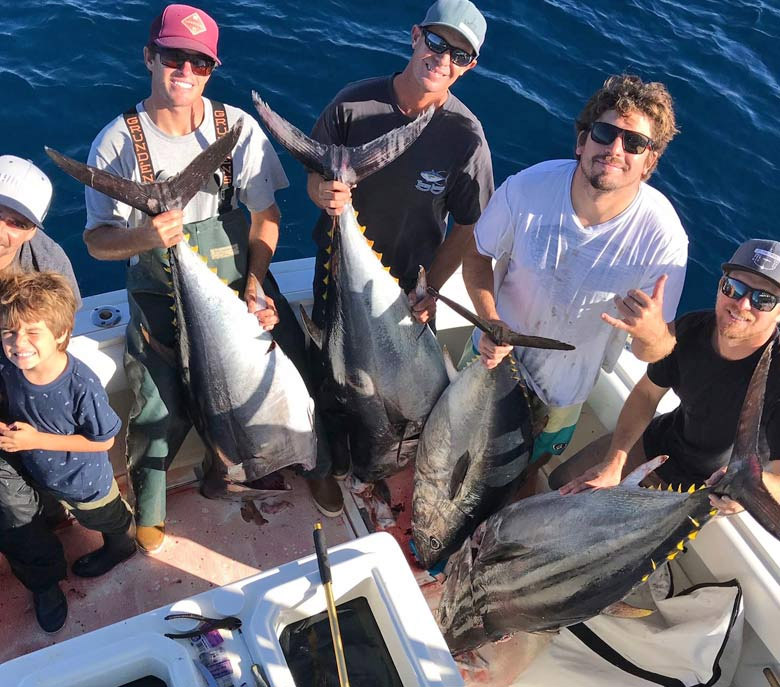 GET READY FOR SOME INTENSE FISHING!
---
Bongos is a full service charter that can entertain up to six people.
The boat comes stacked with all the latest equipment you will need for a successful day of fishing. The above prices include: Shimano rods and reels, tackle, bait, fish cleaning, and crew. Bongos' highly skilled crew is extremely hands on and will assist you with the equipment and any additional fishing accommodations you may need to ensure you have a wonderful experience. Prices are subject to change and fuel surchage may apply.
WHAT TO EXPECT AT BONGOS SPORTFISHING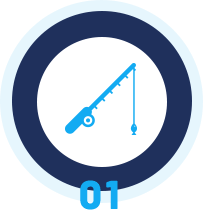 QUALITY EQUIPMENT
All Bongos anglers have access to top of the line fishing gear including Cummins equipment, Shimano rods & reels.
EXCITING TRIPS
We take you out to Catalina, San Clemente Island or the open ocean in search of the area's finest fish.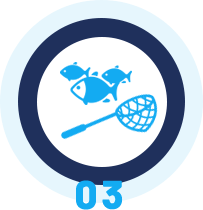 EXPERIENCE
Bongos Sportfishing has been running six pack fishing charters out of Newport Beach for over 25 years.
HIGH ENERGY
Nothing else like the high energy excitement of fishing with your buds! We take you to the best spots to catch that fish!
BOOK A DATE WITH US!
We have several 6 pack boats for rent for local half day, full day, and overnight and longer trip lengths. Book a date below.